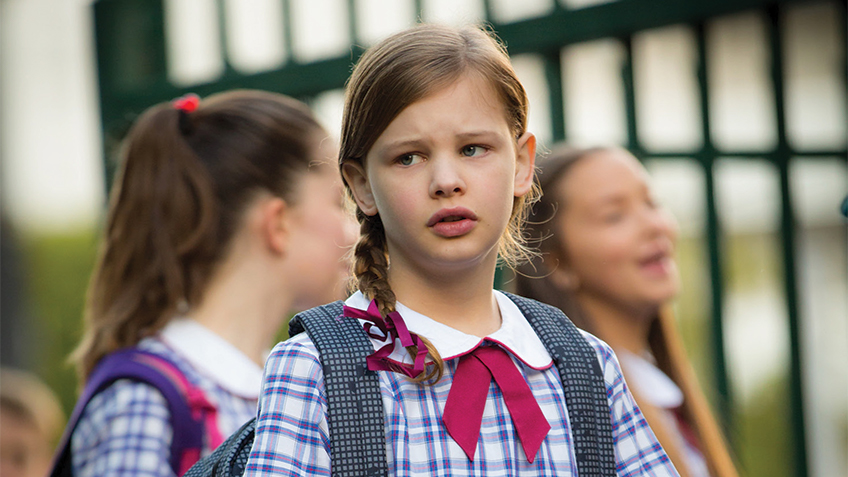 Prepare for Year 7 Transition with the First Day Teaching Toolkit
Our latest resource supports teachers in using the award-winning short film, First Day (2017), in their classrooms. The First Day Teaching Toolkit is mapped to the Australian Curriculum. It explores themes relevant to the Year 6/7 transition, including values, identity, resilience, friendships, and inclusivity.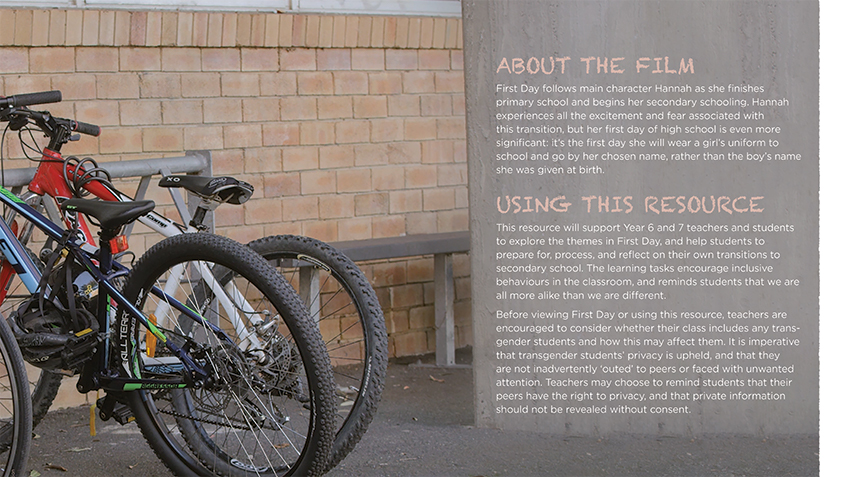 First Day follows main character Hannah as she finishes primary school and begins her secondary schooling. Hannah experiences all the excitement and fear associated with this transition, but her first day of high school is even more significant: it's the first day she will wear a girl's uniform to school and go by her chosen name, rather than the boy's name she was given at birth.
The ACTF has developed the First Day Teaching Toolkit to support Year 6 and 7 teachers and students who are using this important film in the classroom. The resource explores key themes from First Day, and helps students to prepare for, process, and reflect on their own transitions to secondary school. The learning tasks encourage inclusive behaviours in the classroom, and reminds students that we are all more alike than we are different.
The First Day Teaching Toolkit is available as a free download from the ACTF website.