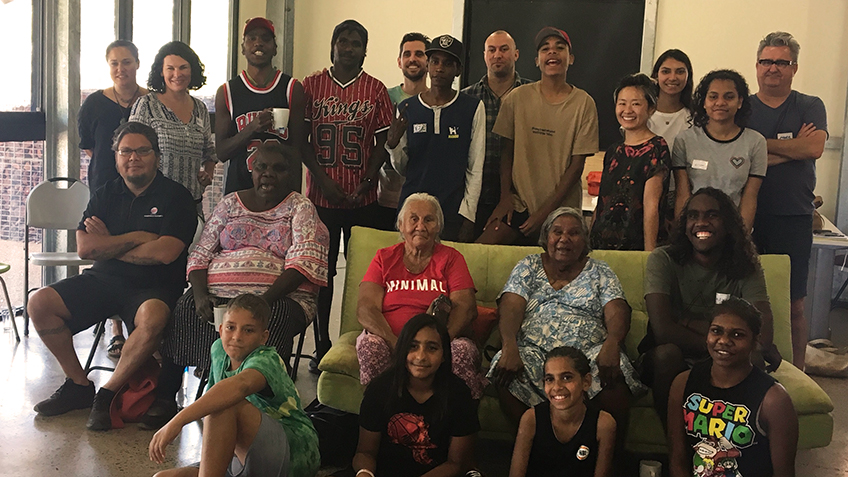 During October, the ACTF, NITV and ABC participated in a unique workshop held by Weerianna Street Media in Roebourne, WA. In this workshop, groups of teens and primary school aged children from the region developed ideas for a live-action television series based on the web comic, Neomad. The comic was originally created by locals in 2011 through a community program run by Australian arts and social justice company, BigHart.
Tyson Mowarin from Weerianna Street Media is working with writers Beck Cole, Sam Paynter and story producer, Mark O'Toole, to create a spin-off live-action adventure series to be shot in and around his home town. The series is expected to feature local children in the lead roles. The teens, who were the original creators of the comic back in 2011, are now planning to take roles behind the scenes.
In the three day development workshop, a group of the original Neomad creators (now 17 and 18 years old), as well as a group of 10 and 11-year olds worked with the writers to pitch and develop potential story ideas and new characters for the live-action series, which would be shot in Roebourne and feature unique Pilbara locations.
Development of the series is being supported by ACTF, NITV, ABC and Screenwest.