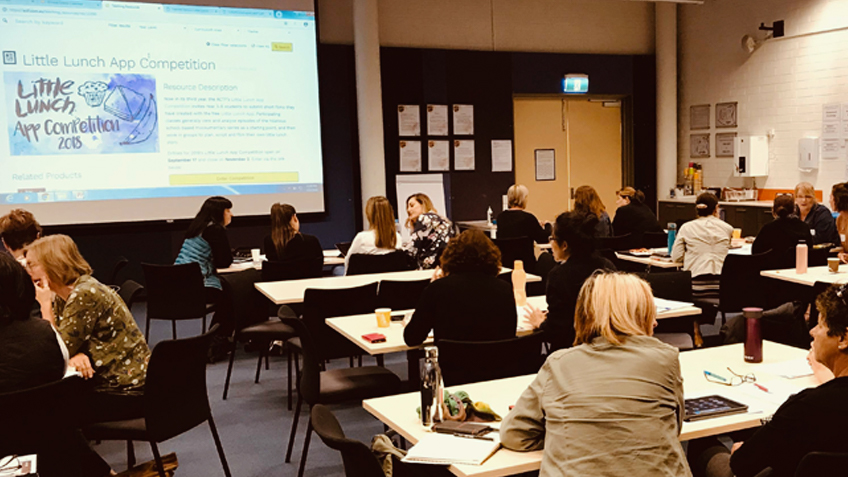 Delivered in partnership with the WA Department of Education's Literacy and Numeracy branch, the ACTF Education team last week presented two full-day professional learning workshops in Perth.
The hand-on sessions firstly walked teachers through the content and resources available to them through the state's Connect portal for educators and students. Western Australian teachers have access to the full back catalogue of ACTF content, including our most recent series such as Woven Threads and Mustangs FC.
With reference to the state's First Steps literacy resources, participants then focussed on viewing and creating digital texts using ACTF content. They analysed episodes of popular series, discussed links to the curriculum, and then worked with colleagues to collaboratively plan and create short films using our Little Lunch and MY:24 apps.
Through lively discussions, teachers brainstormed some fantastic ways to use ACTF content and resources in their schools. These include:
Incorporating the Little Lunch series in social skills instruction for ASD students
Using the MY:24 App to create environmental documentaries
Developing students' vocabulary to help them articulate their emotional and intellectual responses to the moving Woven Threads episodes.
The workshops were extremely valuable for our team, and we were thrilled with the positive feedback we received from participants over both days. Thank you to all the dedicated teachers who took time out of their school holidays to come along to our workshops!
For details of upcoming professional learning events, sign up to our fortnightly Education eNews.