ACTF Hosts Emmys Judging Panel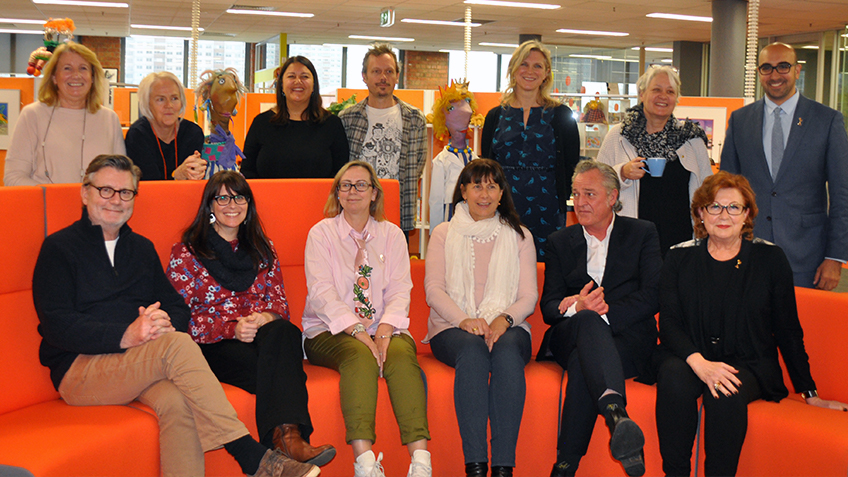 BACK ROW L/R: Bernadette O'Mahony, Mary-Ellen Mullane, Suzanne Ryan, Stu Connolly, Emma Fitzsimons, Gill Carr, Nathaniel Brendel.
FRONT ROW L/R: Colin South, Libbie Doherty, Avrill Stark, Niki Hamilton, Bruce Kane, Gai Dunlop.

The ACTF was delighted to welcome International Emmy Judging Director Nathaniel Brendel back to Australia and to host a semi-final round of judging for the children's categories of the International Emmy Awards last week.
A team of local and interstate kids TV broadcasters and producers met at the ACTF's Fitzroy office and watched a broad range of international kids content across a full day of screenings.
The ACTF was one of a number of host organisations across the world to be a part of this year's International Emmy semi-final judging.
Winners in the Kids categories will be presented at the International Emmy Kids Awards at MIPTV in Cannes, France next April.
We would like to thank our esteemed jurors for their deliberations and for giving up their time to join us at the ACTF for this always insightful day of screenings.