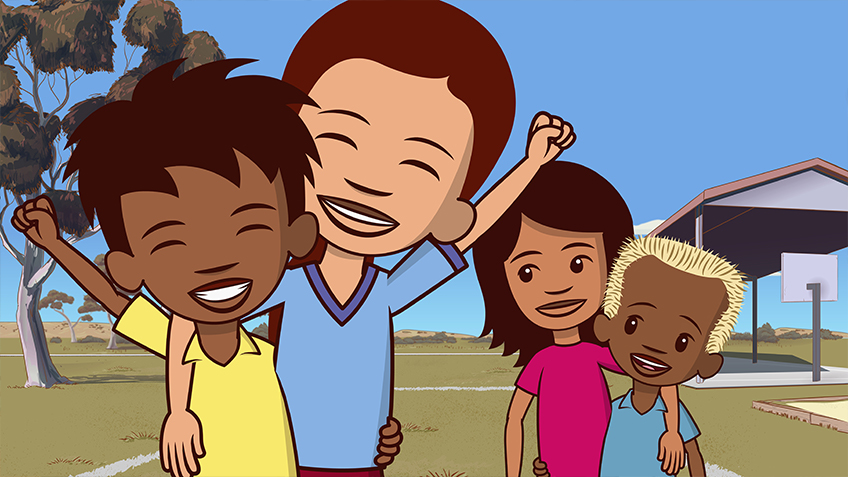 Little J and Big Cuz, Mustangs FC Writers Win 2018 AWGIE Awards
Little J and Big Cuz writer, Erica Glynn, and Mustangs FC's Magda Wozniac picked up children's television prizes at the 2018 AWGIE Awards last week.
Erica Glynn's Little J episode "Where's Aaron" received the Children's Television award under the 'P' classification "Preschool – Under 5 Years: Original and Adapted, Animated and Performed", while Magda Wozniac's Mustangs FC episode, "Flawless" received the 'C' classification award for "Children's 5-14 Years: Original and Adapted, Animated or Performed".
"Where's Aaron" follows the story of Indigenous kid, Little J, who fears the class mascot (Aaron) is lost in the desert.
In "Flawless", Marnie's inner frustrations and insecurities bubble to the surface after a new family member infiltrates every aspect of her life – both on and off the field.
The Australian Writer's Guild Awards, now in their 51st year, recognise and reward the outstanding achievements of Australian storytellers and their contribution to our nation's cultural landscape. The awards are given by writers to writers, on the basis of the writer's own vision of the script.
On the back of the AWGIEs win, the team behind Mustangs FC also received the news that the series had been nominated in the "Best Children's Series Production of the Year" category for the 2018 SPA Awards.
Congratulations Erica, Magda and all of the winners of the 2018 AWGIEs.