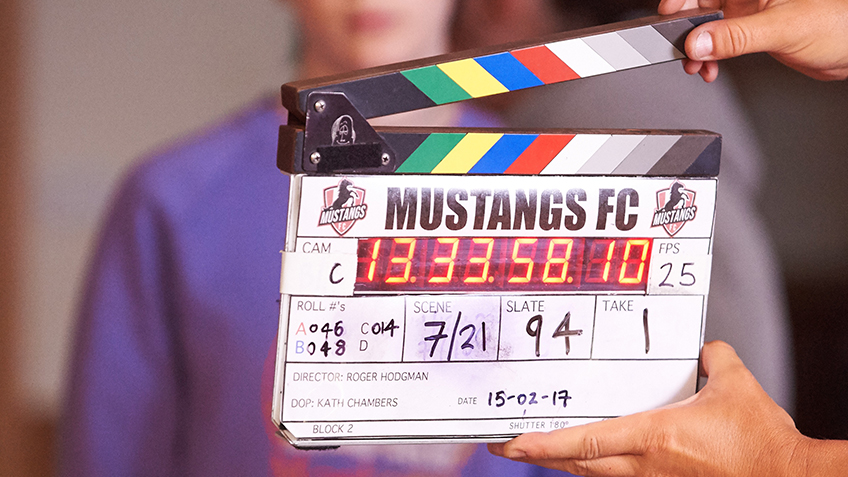 Behind the Scenes with the Mustangs FC Cast
In our live virtual learning event earlier this year, Mustangs FC cast members answered primary and secondary students' questions about working in the media industry.
In newly released clips from this student webinar, cast members Emmanuelle Mattana (Marnie), Ashleigh Marshall (Liv), Molly Broadstock (Bella) and Gemma Chua-Tran (Anusha) share a behind-the-scenes glimpse into the media industry.
Responding to a question from Fitzroy High School (VIC), the actors recall their first impressions of the Mustangs FC scripts. They explain the audition process for students at Dunsborough Primary School (WA). And in response to a question from St. Leonard's College (VIC), they reflect on their strategies for juggling acting and school workloads.
To explore the media industry further with curriculum-mapped lesson plans, download our new Mustangs FC Teaching Toolkit here.