New Release: Mustangs FC Teaching Toolkit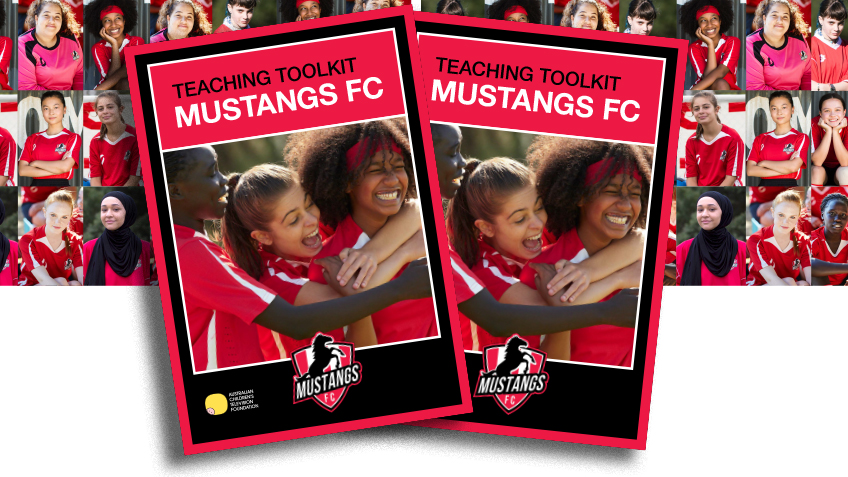 Exploring gender, relationships, mental health, leadership or diversity with your students? Our free Mustangs FC Teaching Toolkit will support you in examining these big issues – all key themes in the award-winning series Mustangs FC.
Suitable for upper primary and lower secondary students, the Mustangs FC Teaching Toolkit provides teachers with discussion starters, engaging provocations and learning tasks, all linked back to clips from this unique teen series about an all-female soccer team. Covering content relevant to English, Health and Physical Education, Media Arts, and the General Capabilities, this comprehensive resource includes 30 lesson plans, episode synopses, producer interviews, and curriculum links.
Moving away from a traditional study guide format, this resource takes an innovative approach to teaching about gender, relationships, mental health, leadership and diversity. It draws on inquiry-based learning principles, and aims to promote discussion, collaboration and reflective thinking in your classroom. Students will develop their understanding of key concepts through varied learning tasks, including:
Poetry
Using the Frayer model and other graphic organisers
Creating visual texts, such as advertisements and posters
Using social media language conventions, such as emoji and hashtags.
The Mustangs FC Teaching Toolkit can be downloaded now from ACTF Education. With the complete Mustangs FC series currently available on iview (and also as a digital download in the ACTF shop), Term Three is the perfect time to check out this creative new resource.