2018 My Place Competition: Entries Open 20 July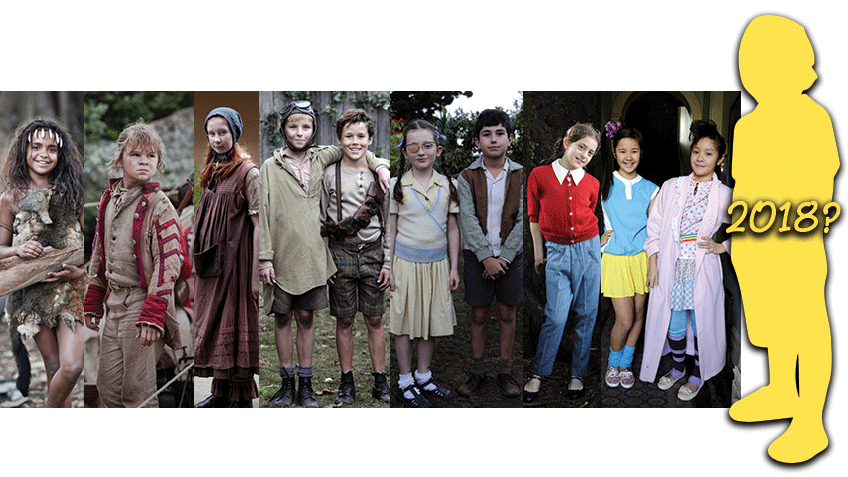 Our national short story contest for primary students in Years 3-6 opens this Friday, 20 July. We can't wait to read students' imaginative thoughts on what life might be like for a 2018 My Place character.
The much-loved series My Place was produced by Matchbox Pictures and aired on ABC TV. It adapts the book of the same name, written by Nadia Wheatley and Donna Rawlins, into 26 episodes about 26 children who live in the same place. Spanning a period of over 200 years, the two series represent these children's lives from prior to white settlement until the Prime Minister's apology to Indigenous peoples in 2008. With each episode set one decade apart, the next episode in the My Place story would take place in 2018.
To mark this occasion, the ACTF is holding a national storytelling competition. In line with the book and series format, entrants are asked to tell the fictional story of a child living in the My Place neighbourhood in 2018. Entries can be submitted through the competition page from Friday 20 July, and close after six weeks on Friday 31 August. Further details of student and school prizes will be announced in the coming weeks.
Teachers who are short on time (umm, everyone?) might choose to dedicate just a couple of literacy blocks to the project. Short clips from the series can be streamed or downloaded from the My Place for Teachers site as a stimulus, and the one to two page entries could be drafted, edited and published within a short timeframe.
For those looking to spend more time on the project, such as teachers with a related Term Three Inquiry topic, the possibilities for this creative writing contest are endless:
Incorporate a text-to-screen comparison between the My Place television series and picture story book. Which aspects of characters' lives are detailed in both? Encourage students to incorporate these in their own writing to help them build a compelling snapshot of life in 2018.
Introduce further Media Arts content by analysing the different social, cultural and historical contexts represented in the series, and asking students to consider what is similar or different to their own lives.
Explore the series themes for links to student interests or current Inquiry topics, such as politics, celebrations, or transport.
Incorporate HASS and Intercultural Understanding content by learning about the waves of migration depicted in the series, and asking students to reflect on the characteristics of different places – including their own neighbourhoods.
Integrate the cross-curricular priorities by asking students to refer to current environmental issues or sustainability actions in their writing. How might these have changed the My Place house or neighbourhood?
Would you like to share your approach for the 2018 My Place Competition with fellow educators? Get in touch and we'll spread the word via our eNews.