Comedy Scriptwriting Workshops Wrap Up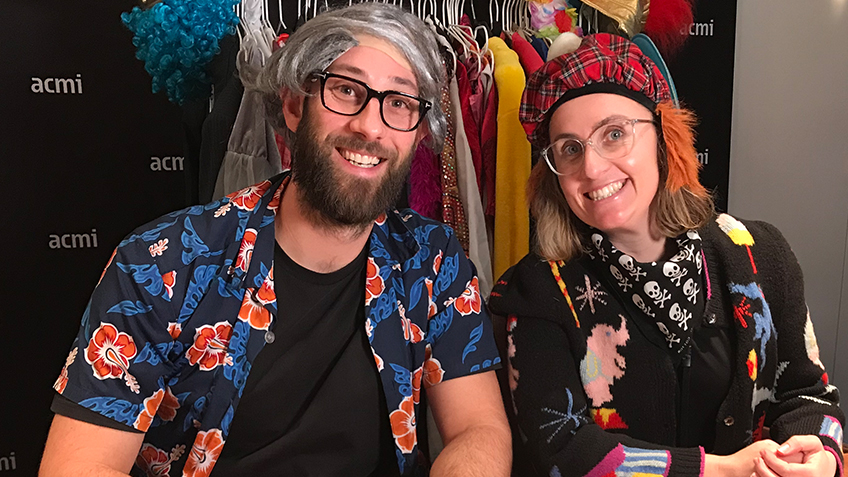 Engaging ACMI Education staff connect with schools via video conference in these workshops to develop students' understanding of the sketch comedy genre. Each series of three workshops is structured to encourage collaboration, enabling students to share their thoughts with their own classmates and with other students around the country.
In this month's final workshop, students last week demonstrated how much they had learnt about comedy in such a short time. Groups of students read aloud hilarious scripts they had written since we last met, demonstrating their new understandings about the features of character comedy, surreal comedy, fish out of water comedy, and parody. Students also practised giving 'specific, helpful and kind' feedback. Responding to the 'In the Unlikely Event' sketch by Our Lady of the Nativity School (VIC), Morpeth Primary School (NSW) students commented that the sketch was hilarious, and that the acting was great.
In the previous session, teachers and students laughed their way through clips from the ACTF's You're Skitting Me television series. They also had the opportunity to connect with professional comedy scriptwriter Natalie Harris to further their understandings of the comedy genre.
ACMI Education presenters Candice and Zoe wrapped up the workshops by giving helpful tips to students interested in exploring comedy further:
Find friends with a similar sense of humour – improvising with friends can be a great way to come up with funny dialogue
Giving every day, recognisable situations a funny twist will help you come up with ideas
Keep sketches as short as possible at first
Consider holding a comedy showcase in the classroom or at assembly to share your work
Start a sketch comedy club at school to workshop your ideas with other budding comedians.
Registrations are now open for our next series of comedy scriptwriting workshops, which will be held on August 17, 24 and 31. We would love to see you there!