2018 Augmented Libraries Summit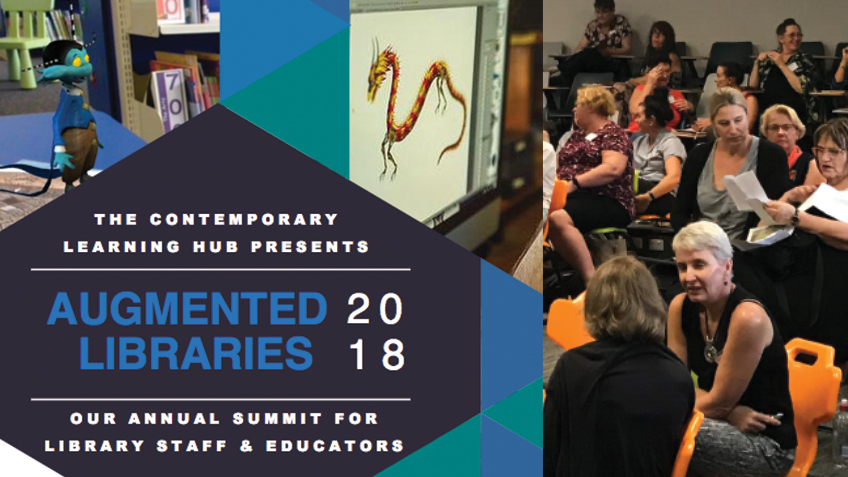 As part of our ongoing outreach to teachers across the country, ACTF Education recently presented at the Sunshine Coast's annual conference for library staff and educators.
Organised by the Contemporary Learning Hub at Meridan State College, the Augmented Libraries Summit is an opportunity for school-based and community librarians to network and learn about new resources.
The day began with a keynote address by acclaimed author and illustrator Lance Balchin, who discussed his thought-provoking picture story book Mechanica. It was wonderful to see librarians enthusiastically engaging with quality local content.
Over two sessions, Curriculum Officer Janine Kelly then introduced participants to new ACTF content, support materials, and upcoming virtual learning events for students. Teacher librarians were interested to learn about the award-winning series Mustangs FC, including our upcoming live webinar with cast members. They also discussed potential uses for ACTF resources at their schools, including the new Little Lunch English resource.
Our MY:24 and Little Lunch filmmaking apps were of interest to both teacher librarians, and to community librarians looking for innovative ideas for holiday programs.
The Augmented Libraries Summit was a great opportunity to showcase current ACTF content and resources, and to network with enthusiastic library staff and educators. Thanks for having us, Contemporary Learning Hub!