Dance Academy Movie to Receive U.S and Canada Theatrical Release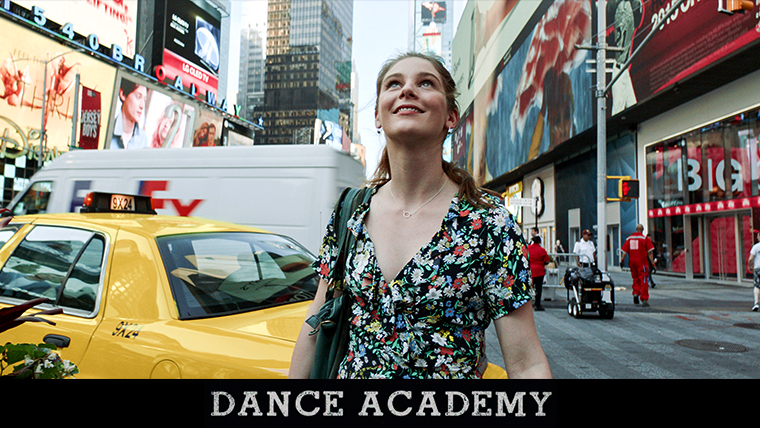 Australian feature film Dance Academy: The Movie will be released in cinemas across the U.S and Canada this March.
The film, a spin-off of the successful TV series of the same name, will screen from March 2 in select cinemas across L.A, Dallas, Houston, Orlando, Detroit, Minneapolis, Miami, Phoenix, Philadelphia and Tampa, alongside a Canadian release in Toronto.
Dance Academy: The Movie follows former ballet student Tara Webster, who was destined to become one of the top dancers of her generation before a devastating injury crippled her career.
Over the last eighteen months she has tried to move on and embrace life as a university student but cannot get over her dream of dancing professionally.
Haunted by her past, by the night she was injured, Tara embarks on a near impossible comeback, leaving her life and love behind in Sydney, determined to prove to the ballet world (not to mention herself) she still has what it takes.
Dance Academy's Executive Producer, Joanna Werner, says it's exciting to see the film reach U.S and Canadian screens.
"Fans have been clamouring for more Dance Academy, and we are so excited to invite viewers across the U.S and Canada back into the lives of their favourite characters, as they continue to overcome challenges and pursue their dreams."
"The new movie also introduces some exciting new characters, as Tara leaves Sydney behind for the bright lights of New York City," she says.
Dance Academy garnered an international audience from its three television series, which sold to more than 150 countries worldwide. In the U.S, the Dance Academy series is streamed via Netflix, Hulu and YouTube.
The U.S and Canada screenings follow a successful box office run across 214 Australian cinemas in April 2017, and a theatrical release in the Netherlands last September.
Watch the trailer for Dance Academy: The Movie below.