Dates for Your Calendar: Comedy Scriptwriting Workshops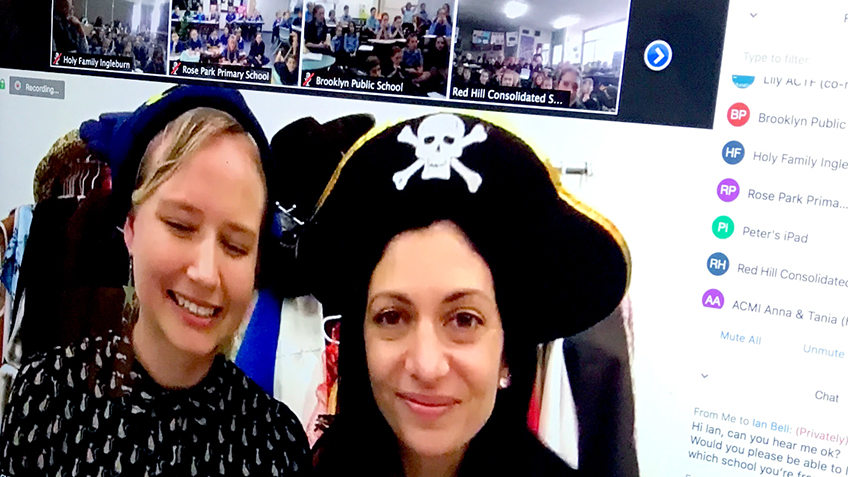 This year we are excited to be running two series of scriptwriting workshops for schools Australia-wide, with each series consisting of three workshops. Conducted via Zoom video conference software, engaging ACMI education staff will introduce students to the sketch comedy genre and walk them through the scriptwriting process.
Your grade will collaborate with students from around the country, and will be guided in using the Sketch-o-Matic website – a digital sketch comedy writing tool inspired by the You're Skitting Me television series. Your $50 registration to this three-week short course includes:
a copy of the You're Skitting Me TV series
access to the Sketch-o-Matic website
access to industry professionals
curriculum-mapped teaching resources.
The video conference sessions will be held on Friday afternoons from 1:30pm – 2:15pm AEST on the following dates:
or
This virtual learning opportunity links to content in a number of Australian Curriculum learning areas, including:
Digital Technologies
Plan, create and communicate ideas and information, including collaboratively online, applying agreed ethical, social and technical protocols. (ACTDIP022)
Developing a set of 'rules' about appropriate conduct, language and content when communicating online, and using these rules as a basis for resolving ethical dilemmas.
Using a range of communication tools to share ideas and information, for example participating in collaborative online environments.
Drama
Rehearse and perform devised and scripted drama that develops narrative, drives dramatic tension, and uses dramatic symbol, performance styles and design elements to share community and cultural stories and engage an audience. (ACADRM037)
Using available software and applications to plan for playbuilding and to create scripts.
For enquiries and registrations, please contact the ACTF Education Team at: education@actf.com.au