Little Lunch (Specials) the Best Children's Program in Australia for 2017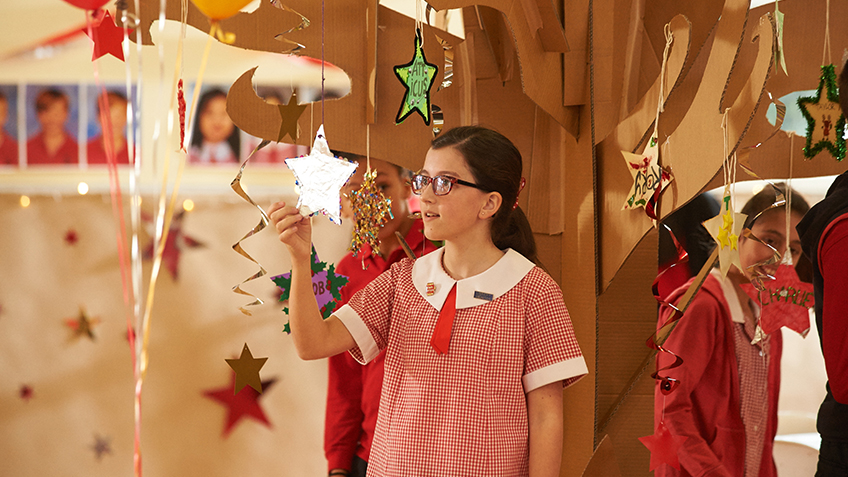 Little Lunch – The Specials has taken home the 'Best Children's Television Series' at the 2017 AACTA Awards today.
Gristmill's Robyn Butler and Wayne Hope, creators and producers of both the Little Lunch television series and specials, were recognised with this award specifically for the two themed live action comedy specials; The Nightmare Before Graduation and The Halloween Horror Story.
The award was accepted by Heidi Arena who plays Mrs Gonsha in the series.
The Australian Academy of Cinema and Television Arts (AACTA) Awards are held annually in Sydney in recognition and celebration of Australia's highest achievements in film and television, as judged by the industry itself.
The AACTA award comes on the back of a successful couple of months for the two Little Lunch Specials, with The Nightmare Before Graduation winning the Japan Prize last month for Best Primary Series, and The Halloween Horror Story winning First Prize in the Live-Action Television Category (as selected by Professional Jury) at the 2017 Chicago International Children's Film Festival.
The Nightmare Before Graduation was also recently announced as a finalist in the Kids TV Movie/Mini-Series category at 6th International Emmy Kids Awards, with the winner to be announced in April next year.
Little Lunch is produced by Gristmill, distributed by the ACTF, commissioned by ABC Me and supported by funding from Screen Australia and Film Victoria.
A huge congratulations to Robyn and Wayne as well as the entire Little Lunch cast and crew!