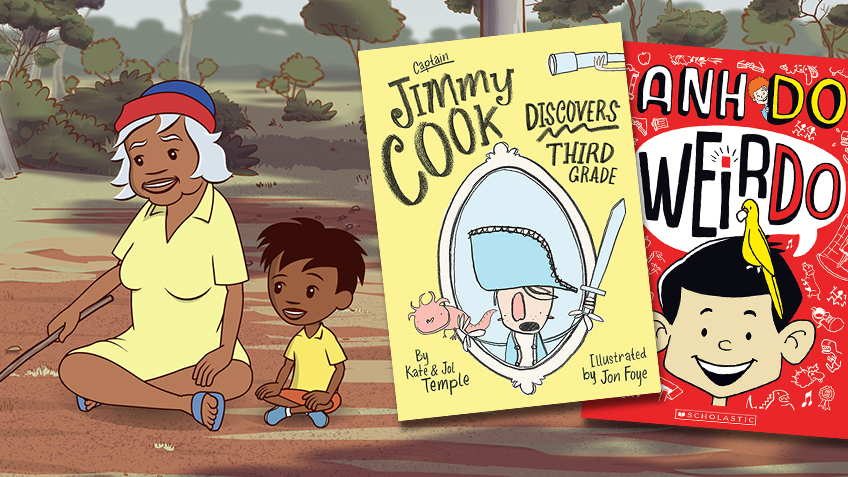 Who Got Funding at the ACTF Board Meeting?
A bumper slate of new and exciting future projects were approved for script development funding at the ACTF board meeting last week. To say the mixture of projects in this round is 'broad' might be an understatement. Board members were excited to see live action and animation series aimed at both a preschool and 8-12 year old audience, and a diversity of setting in the concepts as some explore urban areas while others take us out to regional/outback areas. What's more, the creative teams behind these series are a mix of experienced and emerging producers, coming from Western Australia, Northern Territory, New South Wales and Victoria.
The number of successful applications was a record for one board meeting.
The successful applicants were:
Brindle Films – Northern Territory - $22,000 for the live action series "Maverix";
Pirate Size Productions – Victoria - $22,737.80 for the animated series "Captain Jimmy Cook Discovers Third Grade";
Ned Lander Media – NSW - $35,000 to develop the second series of "Little J & Big Cuz";
Komixx – Western Australia - $10,698 for the live action series "B-Track Girl";
Lah-Lah Productions – NSW - $15,100 for the pre-school series "The Stripy Sock Club";
SLR Productions – NSW - $29,337.65 for the animated series "Space Nova 1"
Northern Pictures – NSW - $24,325 for the live action comedy "Hardball"
Pop Family Entertainment – NSW - $25,653 for "WeirDo"
The Content Agency – NSW - $5,000 for the series "Independence."
Congratulations to all the creative teams involved! We look forward to seeing these projects develop over the next year.
In addition to these development projects, the Board committed distribution investment to three projects, which will be announced in 2018 in conjunction with the broadcasters and screen agencies.