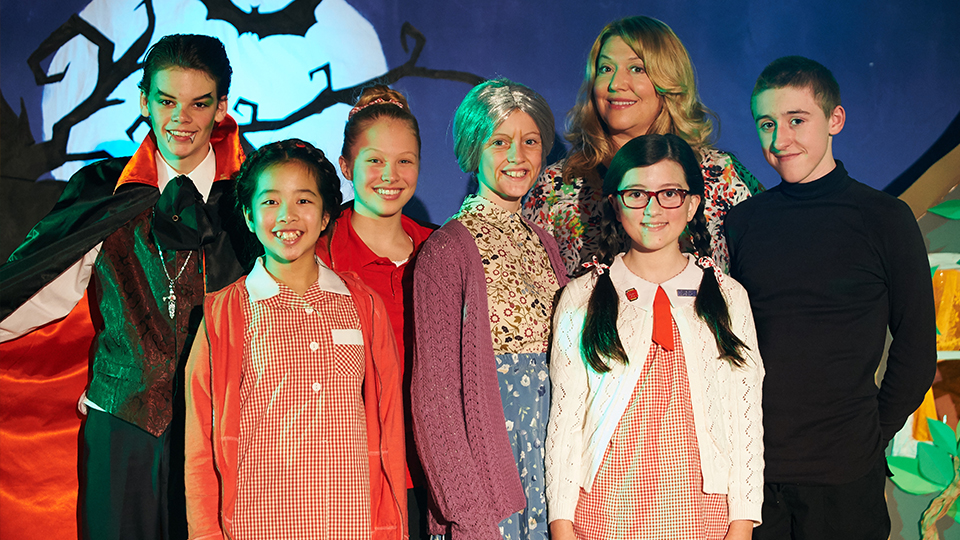 A special episode of Gristmill mockumentary series Little Lunch has received a top prize at Chicago's International Children's Film Festival (CICFF).
Little Lunch: "The Halloween Horror Story" was awarded First Prize from the Professional Jury for best Live Action Television Production.
The Chicago International Children's Film Festival presents the best, most innovative film and educational experiences for kids, families, students and industry professionals from around the world. The festival judges its entries based on the ethos that films are made for, and not about, children.
In the winning special episode, Atticus is delighted to be starring in the school play, written especially for Halloween. But when Atticus' mother gets a job in Singapore, he discovers that the day of the play will be his last day of school - forever. The make-believe terror of Halloween is replaced by Atticus being genuinely petrified of leaving and starting a new life. All the children are sad to be saying goodbye to Atticus, but none more so than Rory, who is losing his best friend. "The Halloween Horror Story" cracks open the heart of the spooky celebration to explore, beyond a scary costume, what it is that children really fear and how they can overcome it.
This accolade marks the second consecutive win in Chicago for the Little Lunch team. This time last year, Little Lunch: Episode 1 – "The Principal's Office" received the CICFF Children's Jury Prize for best Live Action Television Program.
The ACTF would like to congratulate Gristmill and the Little Lunch team on another well-deserved win.