Coming in 2018: Lah-Lah Music Education Resource for F-2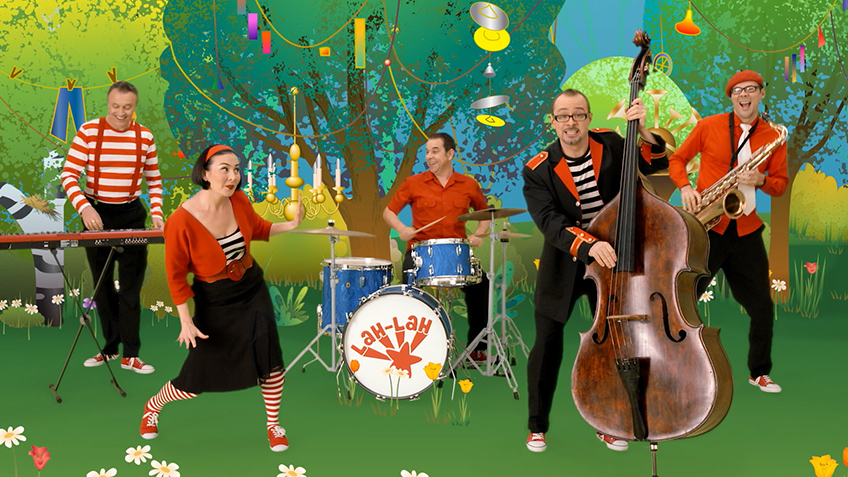 The ACTF is delighted to announce a partnership with celebrated Australian children's music act, Lah-Lah, to create a music education resource for early primary teachers and students.
Those familiar with the ABC Kids television show Lah-Lah's Adventures will know creators Tina and Mark Harris for their catchy music and their skill in engaging a young audience. The pair are also passionate early childhood music advocates, introducing thousands of children to music and musical instruments through both their television content and their performances in early learning settings.
As part of their advocacy, Tina and Mark have contributed to panel discussions on music education across Australia, and are raising awareness about the low number of specialist music teachers in primary schools. Currently, the majority of Australian primary schools do not have a specialist music teacher, so music education is either taught by a generalist classroom teacher, or not taught at all.
Together we see this as an opportunity to create a valuable resource for those generalist teachers who may not feel skilled in teaching this area of the Australian Curriculum, and to hopefully encourage music to be taught more widely in the early primary years.
Discussing our collaboration, ACTF Head of Education Peter Maggs explained, "The Lah-Lah Music Education Resource aims to provide general classroom teachers in Years F-2 with the inspiration, confidence and tools to embed music education into their teaching."
The resource will be available to schools early in 2018.