Round The Twist's 'Bronsons' Reunite for Cinema Screening

31 July 2017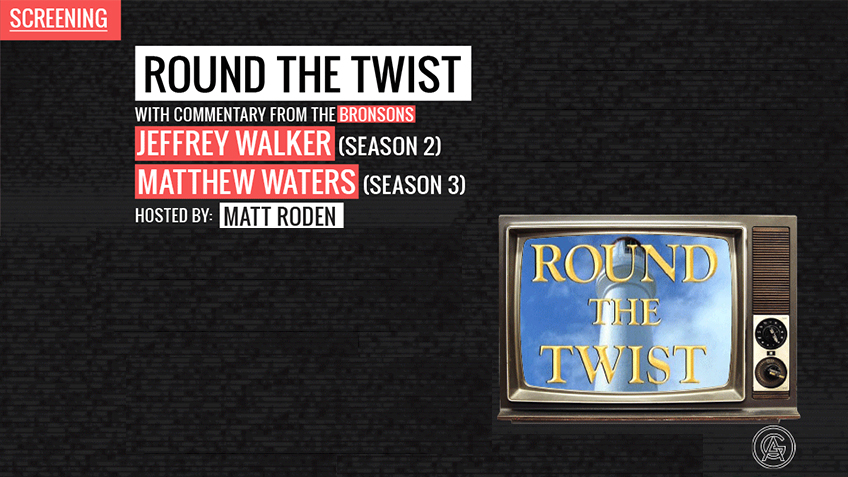 Last Saturday night a very rare Round The Twist occurrence took place, two Bronson's were sighted at the same time, in the same place!
Video Junkee Festival 2017 brought together Jeffrey Walker (Bronson #2) and Mathew Waters (Bronson #3) for a one-of screening of Round The Twist episodes from Series 2 and Series 3.
Hosted by Matt Roden at the Golden Age Cinema in Sydney, the event was a sell out and indeed it was standing room only once the episodes started.
The screening started with the audience joining in the singing of the theme song as the opening titles commenced; and then Jeffrey and Mathew discussed and commentated their episodes as they played on the big screen, then answered questions from the audience, even participating in a 'which episode was that' quiz.
They then stayed around to chat with fans afterwards.
In a trip down memory lane for nostalgic TV fans, two of the three #Bronsons(@jlwalk and @mathewwaters) from #RoundTheTwist came together for a screening event in Sydney! #videojunkee2017 Photo credit: @bernadetteomahony