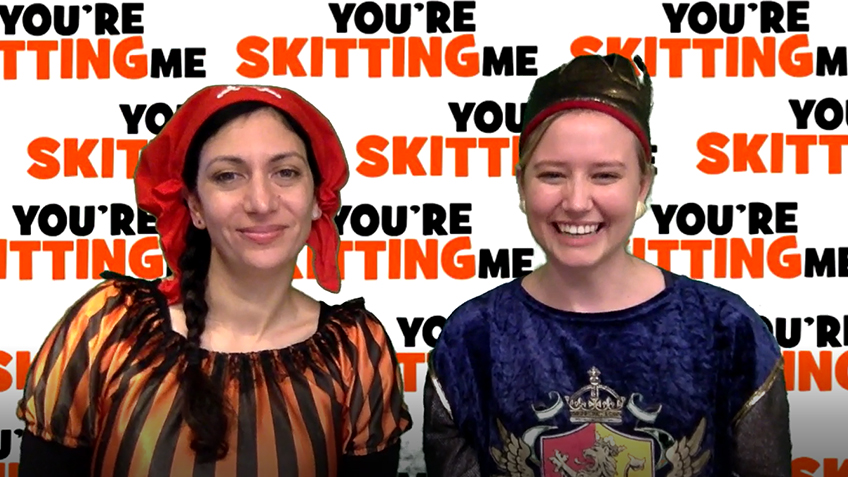 Comedy Scriptwriting Workshops Update
Presented in partnership with the Australian Centre for the Moving Image (ACMI), our entertaining series of virtual comedy scriptwriting workshops for Year 5 and 6 students wrapped up this week.

Engaging ACMI education staff connect with schools via video conference software in these workshops to develop understanding of the sketch comedy genre. The series of three workshops is structured to encourage collaboration, enabling students to share their thoughts with their own classmates and with other students around the country.
In the final workshop this week, teachers and students demonstrated how much they had learnt about comedy in such a short time. Groups of students read aloud hilarious scripts they had written since we last met, demonstrating their new understandings about the features of character comedy, surreal comedy, fish out of water comedy, and parody. The original scripts included Red Hill Consolidated School's dating show parody sketch 'Bug at First Sight', and the character comedy 'Hey Siri' by Rose Park Primary School.
Students also practised giving and receiving constructive criticism. Responding to the 'Dance Teacher' sketch by Brooklyn Public School (VIC), Daniel from Holy Family Ingleburn (NSW) commented, "It was really good planning and it was unexpected dialogue and good acting voices". ACMI Education host Anna Kuch praised students on their ability to give such clear feedback, saying that feedback on creative work – such as noticing where people laugh in scripts – can be invaluable.
In the previous session, teachers and students laughed their way through clips from the ACTF's You're Skitting Me television series. They also had the opportunity to connect with professional comedy scriptwriter Gary Westmore to further their understandings of the comedy genre.
Thank you to all the schools who participated in these virtual workshops. We are already excited for the next sessions in August!