Jeffrey Walker Webinar: Child Actor to International Director

19 June 2017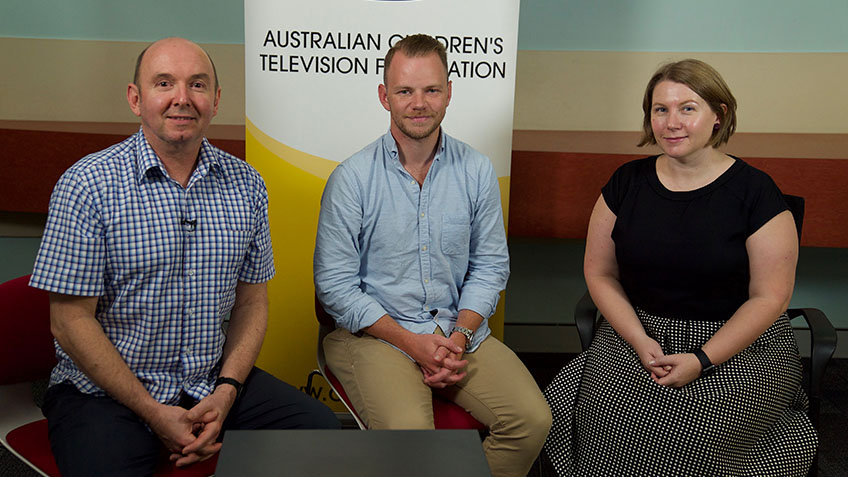 ACTF virtual learning events enable us to develop learning communities all over the country, and to share our resources and expertise widely. In our latest webinar, students had the opportunity to ask Australian director Jeffrey Walker about his inspirational career.
Our webinars and other virtual learning events enable teachers and students Australia-wide to connect with industry professionals, regardless of their school's location. Hundreds of enthusiastic students joined us last week to interview Jeffrey Walker, representing both primary and secondary schools from five different states.
Hosted by the Queensland Department of Education, this webinar gave students a unique insight into Jeffrey Walker's transition from child actor to sought-after international director. Students' questions largely shaped the content of the webinar, and Jeffrey's thoughtful responses revealed the attitudes and attributes that he brings to the set each day.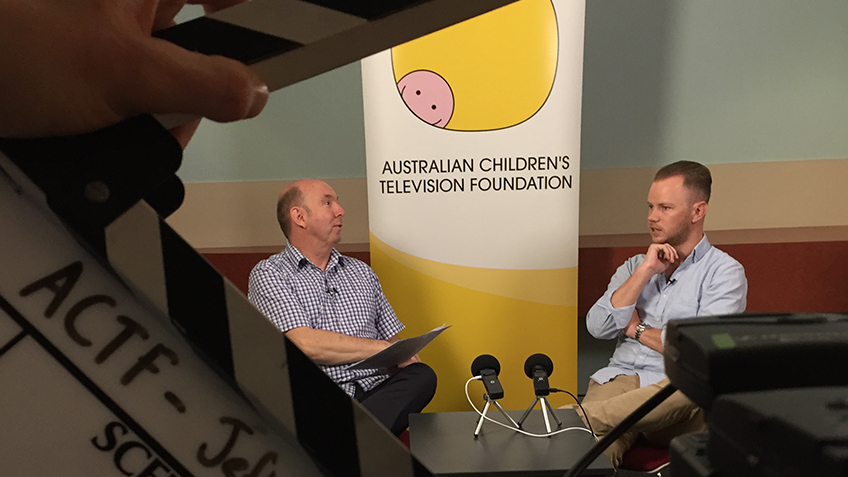 Year 5 and 6 students from Waverley Meadows Primary School in Victoria were eager to hear about Jeffrey's experience playing Bronson in the ACTF production, Round the Twist. He revealed that prior to being cast in the second series, Round the Twist was already a favourite in the Walker family; Jeffrey and his sister loved getting up early on Sunday mornings to watch the show together. He said the iconic series was universally loved – both then and now – because it was funny, a little bit naughty, and it didn't speak down to kids. Jeffrey also spoke enthusiastically about the inspiring mentors he met on set, and how three months of filming Round the Twist was a catalyst for his acting and directing career.
Discussing the international success of the series, which is shown in hundreds of territories worldwide, Jeffrey explained that the appeal for Australian children's television programs is 'huge'. "Whether it's the beautiful beaches or our weird storytelling voice, they always find that very big audience - as big as the Disney Channel in the US, and the BBC in the UK. Reaching the biggest outlets in the world, you know that we're doing something right here in Australia."
Drama student Imogen from The Scots School in New South Wales asked Jeffrey what advice he had for young actors that he wishes he'd known earlier. Jeffrey replied that there are many outlets for young actors, such as writing scripts or joining a theatre group, but those who are determined to make acting their profession must be resilient and dedicated.
Revealing his strong work ethic, Jeffrey returned to the importance of perseverance, preparedness and self-reflection later in the webinar. In response to her question about overcoming neves, Jeffrey told Raya from Elisabeth Murdoch College's Performing Arts Program that he is still nervous on set each morning. Rather than eliminating nerves, he builds his own confidence by being well-prepared, and falls back on this preparation if he needs to deviate from the day's initial plan.
This entertaining and inspiring hour-long interview can be watched in full on our Facebook page now, and a high definition version will be uploaded to our YouTube channel in the coming weeks.