ACTF Professional Learning: Supporting WA Teachers

8 June 2017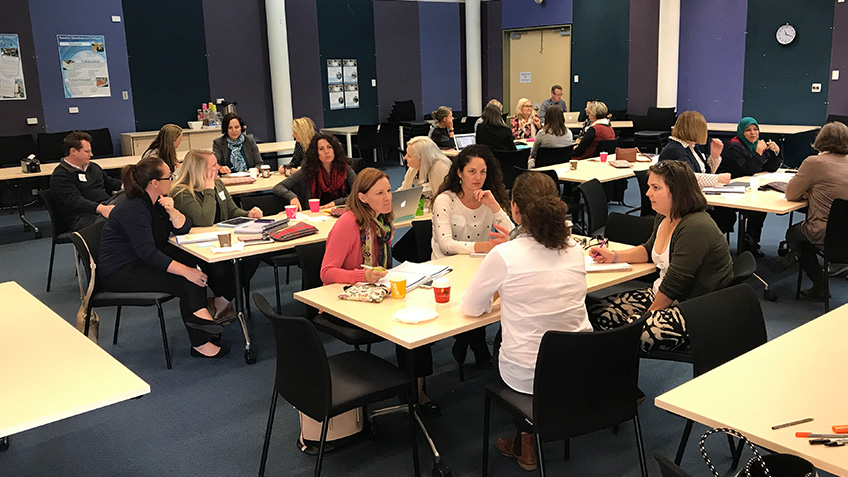 The ACTF Education team supports teachers Australia-wide in using ACTF materials through outreach to schools, news updates, and by providing professional learning. Our most recent series of professional learning workshops took us to Western Australia.
Delivered in partnership with the WA Department of Education's Literacy and Numeracy branch, the ACTF Education team last week presented two full-day professional learning workshops in Perth. The hands-on sessions firstly walked teachers through the resources available to them through the state's Connect portal for educators and students.
Enthusiastic primary and secondary teachers then viewed and responded to ACTF content, discussed links to the curriculum, and created their own short films using our Little Lunch and MY:24 apps. Through lively discussions with colleagues, teachers came up with some fantastic ways to use ACTF content in their schools. We're looking forward to sharing some of these suggestions with you in the coming weeks!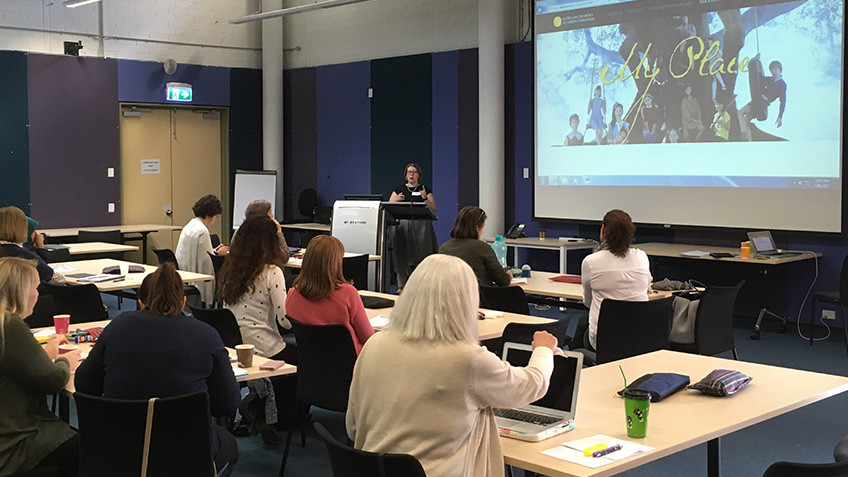 The workshops were extremely valuable for our team. We were also thrilled with the positive feedback we received from the participating teachers, including:
"The Little Lunch App the best child friendly app I've seen; I will use it with my Year 1/2 class."
"It has been immensely useful today. We are so time-poor in English that we struggle to find time to seek out resources. To have a whole set, conveniently located and immediately available, is brilliant. MY:24 is fabulous."
Prior to these two days, we also teamed up with the department's E-Schooling branch to present an online workshop for Pilbara teachers. In this session, we highlighted for teachers the ACTF content and resources freely available to them, and discussed future virtual learning opportunities for both teachers and students.
We promote upcoming professional learning events in our eNews and on our website. Teachers are also always welcome to contact us about using ACTF content and teaching resources in the classroom.