Learning and Laughing in Comedy Scriptwriting Workshops

8 June 2017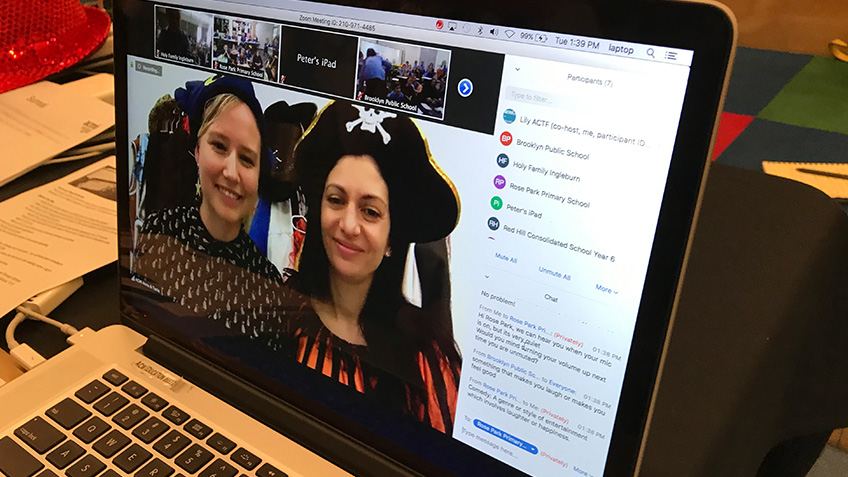 Presented in partnership with the Australian Centre for the Moving Image (ACMI), our entertaining series of virtual comedy scriptwriting workshops for upper primary students kicked off this week.
Engaging ACMI Education staff connect with schools via video conference software in these workshops to develop understanding of the sketch comedy genre. The series of three workshops is structured to encourage collaboration, enabling students to share their thoughts with their own classmates and with other students around the country.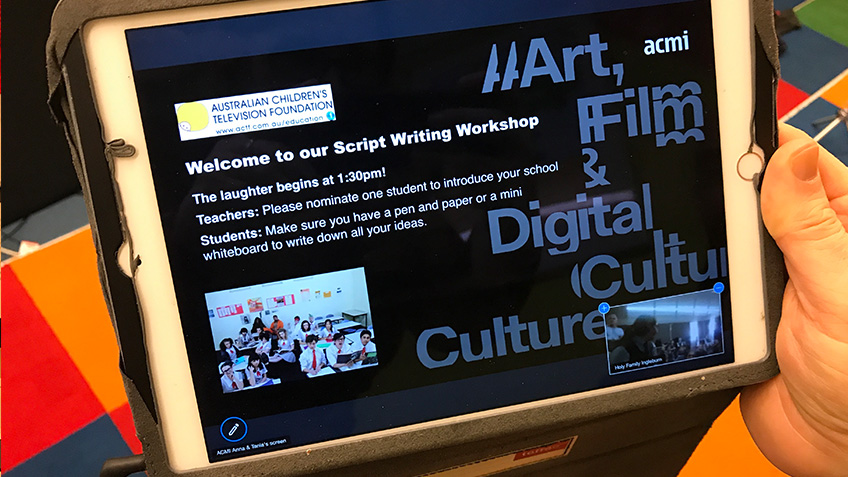 Early in the first session, students from Red Hill Consolidated School in Victoria shared their definition of comedy with the group: 'Using ways to get people to laugh and making things funny'. The presenters loved this clear definition, and explained that making people laugh is a craft which can be developed by working at it. They discussed using costumes, props and sound effects for improved comedic effect, and the importance of defining and understanding your audience.
As they laughed their way through clips from the You're Skitting Me television series, teachers and students learnt about the features of character comedy, surreal comedy, fish out of water comedy, and parody. They were also introduced to the Sketch-o-Matic website – a digital sketch comedy writing tool inspired by You're Skitting Me.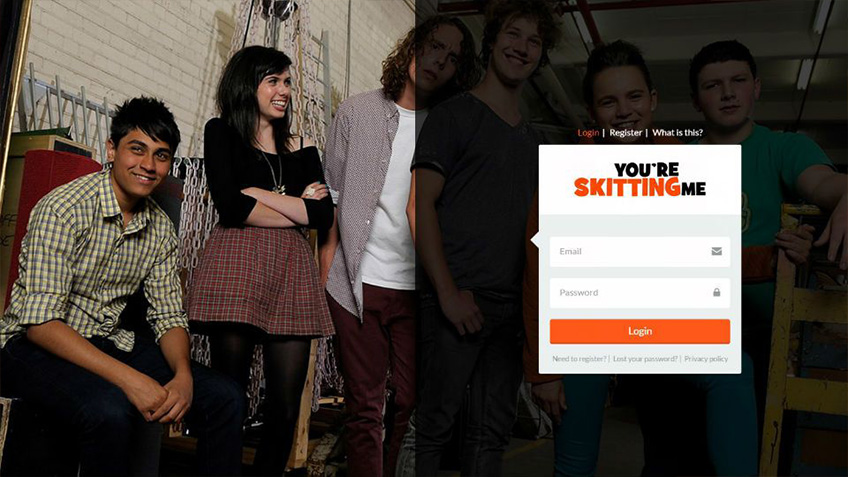 Ahead of the next workshop, participating schools are brainstorming ideas for their own comedy scripts, and preparing questions for the professional scriptwriter who will be joining us. Schools are also emailing us their 'corny jokes' to share in the workshops, but will be hard-pressed to beat this gem by South Australia's Rose Park Primary School:
I don't like corny jokes; I find them corn-fusing.