Mon 21 Jun 2021, 11:30am - 12:15pm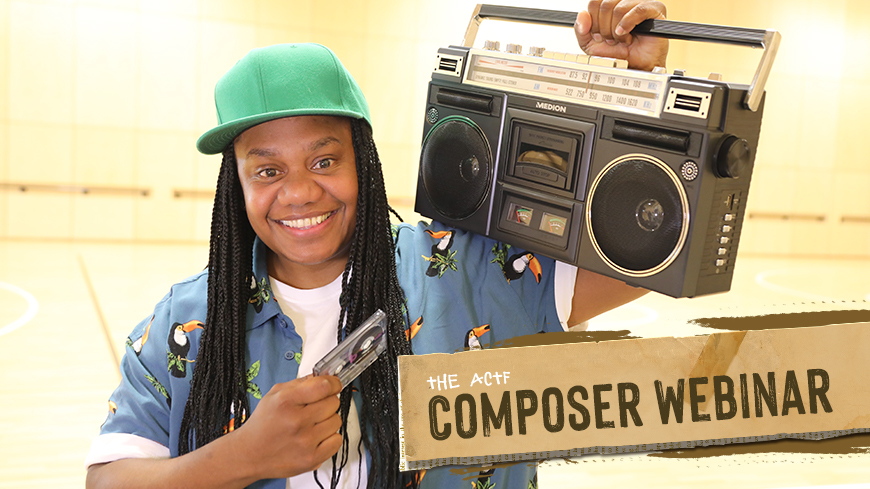 with Joff Bush (Are You Tougher Than Your Ancestors?, Bluey) Helena Czajka (Bluey) Craig Pilkington (Little Lunch, The Inbestigators) Ned Beckley and Josh Hogan (Thalu).
Date: Monday, 21 June 2021
Time: 11.30am – 12.15pm (AEST)
Year levels: Years 3 – 12
Cost: Free
For more info, contact: education@actf.com.au
Celebrate Make Music Day by finding out how the music is created for your favourite children's TV shows. Meet the talented composers behind the music for some of the most popular Australian children's series.
In this unique virtual learning event, students can ask Joff Bush, Helena Czajka, Craig Pilkington, Ned Beckley and Josh Hogan about their backgrounds as composers, their work in creating music for TV shows and how they collaborate with others in the media industry.
The webinar will provide an engaging experience for students, and for those wanting to learn about composing, the creative process involved in developing music for television, careers in music and advice the composers might have for students.
Places are limited for this event – register now.
Joff Bush
Joff is the music composer behind the popular kids' shows Are You Tougher Than Your Ancestors? and Bluey. Joff has also done music for adult shows including SBS's The Family Law .
Originally a piano student at the Queensland Conservatorium, Bush was swayed towards composition after his piano mentor noted he was spending most of his time "writing and hanging out with film students".
Joff has been credited with introducing a new generation to classical music – incorporating arrangements of pieces by Mozart, Holst, Bach and Beethoven into the Bluey soundtrack.
Helena Czajka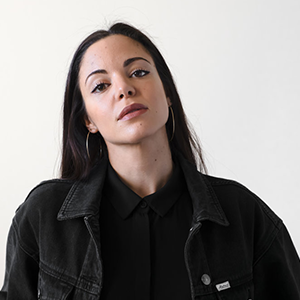 After graduating from the Sydney Conservatorium of Music with First Class Honours in Composition, Helena moved to Tokyo to work as an Orchestrator for renowned film composer Yoshihiro Ike.
She has composed the music for award-winning productions including the Walkley Award-winning documentary series Revelation, the Emmy and AACTA award-winning children's show Bluey, and the AACTA Award-winning TV series Australian Survivor, for which Helena received an APRA Screen Music Award nomination for Best Music in a TV Series.
Craig Pilkington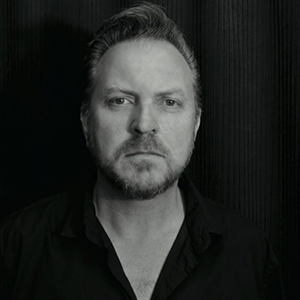 Craig is a composer, multi-instrumentalist and founding member of ARIA award winning band The Killjoys. He holds a Bachelor of Music Honours from the Conservatorium Melbourne University.
As a composer and producer / engineer his albums have received multiple ARIA awards and nominations.

He has had many TV song placements including, Little Lunch, The Inbestigators, Home and Away, Neighbours, and the Secret Life Of Us.
Ned Beckley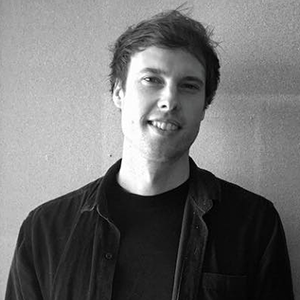 Ned's work spans electronic performance and recordings, soundtracks and sound design for film and TV, installation and dance. He has studied cinema at Melbourne University and worked at the National Film & Sound Archive, honing his understanding of the links between film and sound. His work has also involved production and playing live alongside international touring acts.
Ned and Josh Hogan won the 'Best Music for Children's Television' category at the 2020 Screen Music Awards for their music for Thalu (ABC Me).
Josh Hogan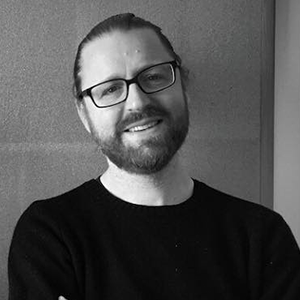 Composer, Music Producer and Sound Designer, producing music and audio for the Australian Media Industry in a range of media in both short- and long-form formats, from TV to film and Documentary, Apps, Games, Radio and Music. As an educator, Lecturer in Sound and Music Production at the University of Western Australia.
Josh and Ned Beckley won the 'Best Music for Children's Television' category at the 2020 Screen Music Awards for their music for Thalu (ABC Me).