Space Nova Teaching Toolkit (Year 4) Teaching Resource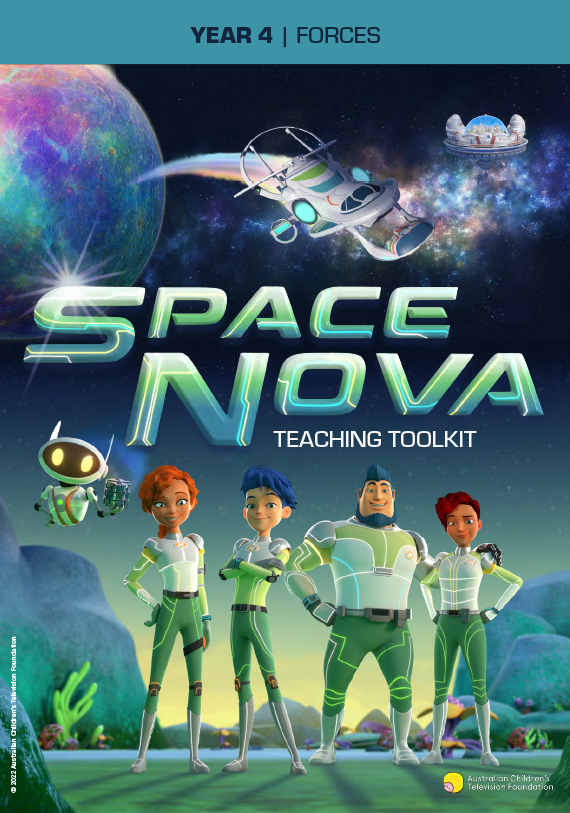 About this Teaching Resource
In Space Nova, the Nova family embark on an action-packed quest for extra-terrestrial intelligence that will bring them face-to-face with epic life-forms, physics-defying phenomena and out-of-this-world planets beyond their wildest dreams.
The Space Nova Teaching Toolkit (Year 4) is a science education resource for Year 4 students, with clips from the animated children's series used as provocations for a rich science learning sequence on Forces. The sequence addresses Science Understanding content descriptors in the Australian Curriculum.
Through curated Space Nova clips, tangible experiences and thought-provoking discussion starters, this learning sequence will give students opportunities to critically analyse their observations and challenge their pe-conceptions. This approach lends itself to differentiation, as all students bring varying prior knowledge and experiences to the classroom.
Curriculum Study Areas
Themes
Download
---