The PM's Daughter Teaching Toolkit (Years 5-8) Teaching Resource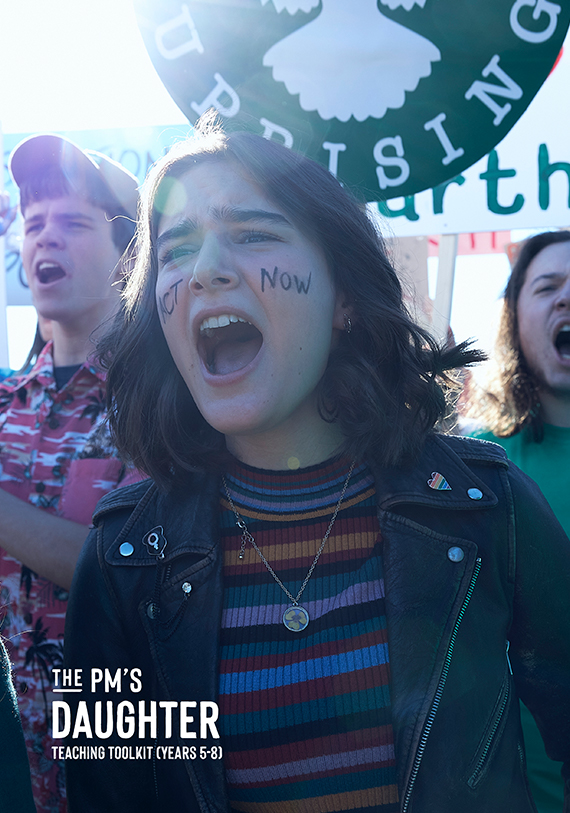 About this Teaching Resource
The PM's Daughter is a 10-part live action series set in Canberra, the heartland of Australian politics, produced by Fremantle for the ABC. It tells the story of Catalina Parkes Pérez, a teenager who's like any other, but with one difference: her mother is the new Prime Minister of Australia.
The primary and lower secondary school teaching resource aligns with Civics and Citizenship for students in Years 5-6 and Years 7-8. The resource can be used flexibly in the classroom, with activities and opportunities for discussion giving students the opportunity to engage with content under the themes of effective campaigning, issues that matter, and the influence of media on audiences.
The resources consist of activities which utilise content from the series coupled with active student participation, building knowledge of our democratic processes and civic responsibilities with a strong focus on developing media literacy and critical thinking skills.
This resource outlines three lessons which are designed to be used as standalone modules or presented as a unit of work. The lessons are outlined in this guide as well as in the PDF screen sequences; multi-modal slideshows with clips, images, and prompts designed to be a student facing teaching aid in the classroom.
This resource champions student voice, agency, and youth leadership – citizenship in action.
Screen Sequences:
1. The PM's Daughter Screen Sequence: 1. Issues that matter.
2. The PM's Daughter Screen Sequence: 2. Effective Campaigns.
3. The PM's Daughter Screen Sequence: 3. Media to influence.
Curriculum Study Areas
Themes
Download
---