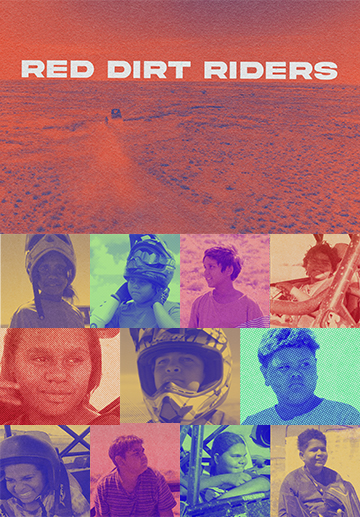 Red Dirt Riders - Digital Download
Red Dirt Riders is a 15-minute factual program for 10 to 12-year-olds. Over five episodes, kids from Roebourne in Western Australia's remote Pilbara region venture out on their freedom machines to criss-cross Ngarluma country. They are aided by adults who guide the fun.

Rough and ready, fast and furious: a bunch of funny, cheeky Red Dirt Riders show you a thing or two about off-road riding and share stories about their world!
Running time: 5 x 15 mins
Product Type:
ISBN: RDRDD
Price: $11.50