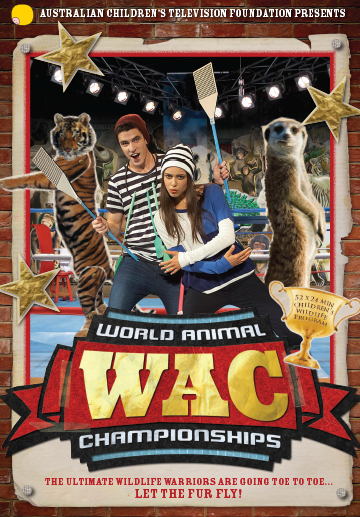 WAC (World Animal Championships) - Digital Download
Hold on to your whiskers, WAC is here!
Who is WAC's strongest animal of them all? Smartest? Grossest? And even most romantic? These burning questions and many more will finally be answered in this fast-paced, fact-packed show for inquisitive kids.
Hosted by Amberley Lobo and Scott Tweedie, WAC plunges head-first into the wacky world of wildlife, and puts a major spin on the factual entertainment format.
Each episode offers a wild mix of archive footage, crazy studio experiments, hilarious animations and infectious fun from the hyperactive hosts, with each and every show crammed full of the most amazing animal facts and figures.
WAC… let the fur fly!
Running time: 52 x 26 min
Product Type: TV Series 1080p Files
ISBN: WACHD
Price: $28.00