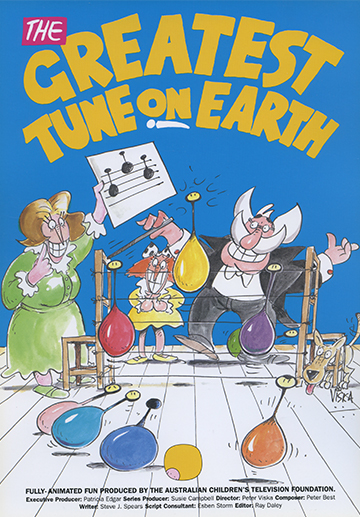 Greatest Tune on Earth, The - Digital Download
The world is in crisis: a music drought has struck.
No matter how hard they pluck, bow or blow, musicians cannot make any sound emerge from their instruments.
A meeting of the World Council Of Music is called to decide what should be done.
Much to the disgust of the evil Maestro Maltroppo, everyone agrees that Professor Eric Quavery is the best person to solve the mystery.
There is no-one who knows more about music than the Professor.
As Professor Quavery rediscovers the basic concepts of music and works toward ending the world music drought, Maestro Maltroppo attempts to hamper the Professor's work and bring the glory of rediscovering music upon himself.
Running time: 4 x 24 mins
Product Type: TV Series 720p (4:3) Files
ISBN: GTOEHD
Price: $11.50