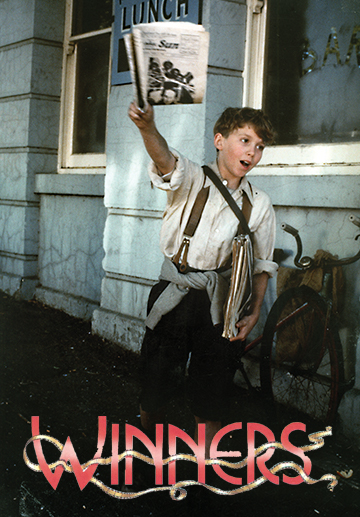 Winners - The Paper Boy - Digital Download
The Paper Boy is the fourth episode in the Winners series.
It is 1932. Joe is 11 years old, and sells newspapers. When Joe's dad loses his job, Joe's tiny wage is all the family has to live on. Then Joe and his dad have a fight, and Joe runs away. He lives on the streets, battling with his wits and his fists as he gets to know the city and its characters. But is living on the streets worse than living with conflict and confrontation with your father?
Running time: 48 mins
Product Type: TV Episode 720p (4:3) File
ISBN: WTPBSD
Price: $4.00
---