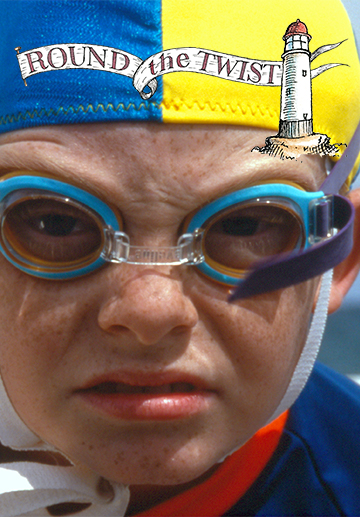 Round The Twist - Series 3 - Digital Download
Following the success of the first two series of Round The Twist, expect more action packed comedy from the Twist family. Tony Twist (Dad) and his three children – fourteen year old twins Pete and Linda and eight year old Bronson live in an old lighthouse on the rugged Australian coast. The lighthouse is haunted and strange things happen.
Whirling willies, truth microphones, buckets of brains, Moondoggy Throgmorton of the magic Mali-Boo surfboard, the Big Burp and the Nirandathal Beast with a three foot beard. The Twist kids discover a human ice-cream machine who can fill up a cone with ice-cream that comes out of his nose. Linda's old doll comes back to haunt her and Pete spends a terrifying night with the Gribble family. While Bronson has the whole town talking, there's something strange happening to Pete – he's having a baby!
Running time: 13 x 24 mins
Select Download Format
This Digital Download is available in the following formats:
Format: TV Series 720p (4:3) Files
ISBN: RTT3SD
Price: $15.00
Format: TV Series 720p (4:3) Files (French Version)
ISBN: RTT3SDFR
Price: $15.00
---