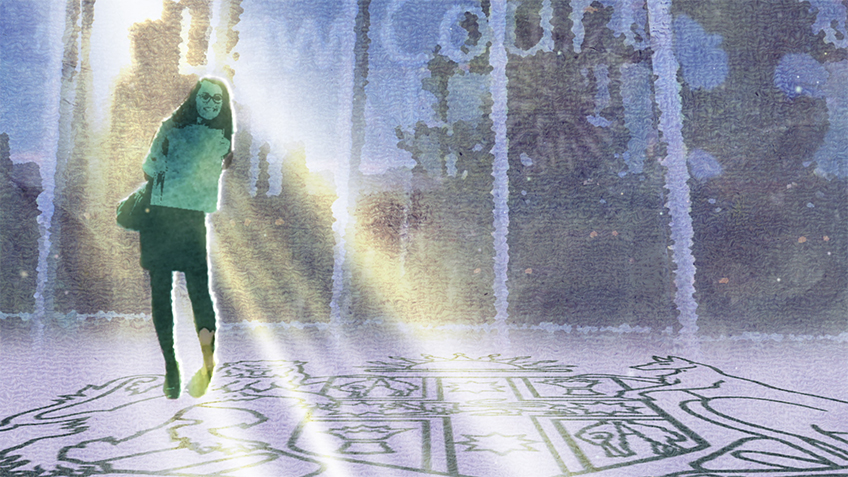 An episode of animated refugee series, Woven Threads has been accepted in ShortShorts Film Festival's "Ladies for Cinema" program.
The selected episode, "The Amazing Gift of Education" follows the story of 11-year old girl, Atika Hussain, a Hazara from a country village in Afghanistan. In Atika's community, education is not considered to be important for a girl. When Atika's family moves to Australia, she pursues her dream of studying law at university.
Atika's story is directed by Michi Marosszeky. Michi created, directed and produced the Woven Threads: Stories From Afar series with Paul Sullivan from Benchmark Media and Entertainment, and is the sole Australian representative in the 2019 "Ladies for Cinema" program.
"Ladies for Cinema" is a division of the ShortShorts Film Festival designed to showcase the strong will and unique perspectives of women. The initiative is supported by Japan's NIKKEI Womenomics Project, which facilitates environments for women to further play an active role in society.
ShortShorts is an Academy Awards® accredited festival and one of Asia's largest film events. This year's theme, "Cinematic Attitude" represents the universal power of diversity on screen.
Since its release, Woven Threads has garnered international praise with the episode "The Day I Got My Dad Back" winning 2019's Award of Excellence at the Impact DOCS Awards and also screening at the prestigious L.A Shorts International Film Festival last year.
At home, a growing number of Australian educators have used the series in their classrooms, following the release of the Woven Threads Teaching Toolkit.
The ACTF would like to congratulate Michi Marosszeky and the Woven Threads team on another success for this moving series.
Woven Threads is a Benchmark Media and Entertainment program, financed with support from the ACTF, the ABC, Create NSW. The ACTF distributes Woven Threads internationally.