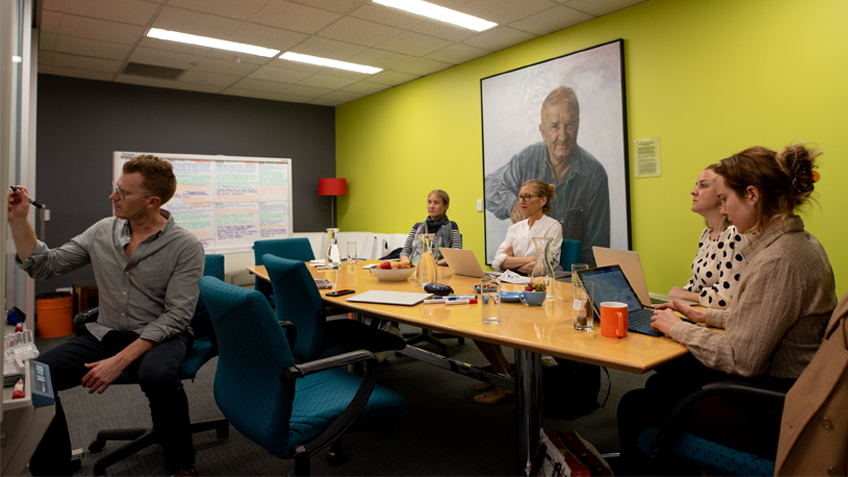 Each quarter, the ACTF offers production funding to support and develop the work of independent writers and producers in creating new children's television series. 2019's key application deadlines are published online.
The results of January's round of Independent Production Funding will be determined at the ACTF Board Meeting on March 5. Upcoming rounds of ACTF funding will be held during April, July and October. Submissions will close on the 22nd, 29th and the 14th, respectively.
During funding rounds, the ACTF invests a series of small amounts across a broad range of projects. We ensure each project is produced to the highest standard by engaging with Australian producers and writers at the earliest stages of development. We do this by including creative input and regular consultation as a condition of our investment.
Before the ACTF provides funding, we assess the project against a range of criteria, including:
The originality and quality of the story
The experience of the team behind it
The potential to engage with young audiences.
Although overall quality is our primary consideration in assessing a project, we also seek to encourage diverse stories, voices and faces, an Australian voice and point of view and works that address gaps in content, genre and age groups. We encourage the innovative use of new and emerging media platforms wherever possible.
Applicants should consider reading the ACTF Guidelines for Project Development Investment and the funding section of our website as the first step to submitting a project. Applicants must discuss the project with either the ACTF's Head of Development and Production, Bernadette O'Mahony or the Production Assistant, Ella Barton prior to submission.
The ACTF also provides distribution advances for independent producers. We help in a number of ways, depending on the needs of the project. For example, we may participate in co-productions or help producers finance a series by acting as Executive Producer.
Applicants should consider reading the ACTF's Guidelines on Distribution Advances as the first step to submitting a project. A meeting must then be arranged with our Head of Development and Production, Bernadette, before submitting an application.
For all production enquiries, reach us by completing an online enquiry form or contacting us by telephone or email.