Little J and Big Cuz Wins SDIN Award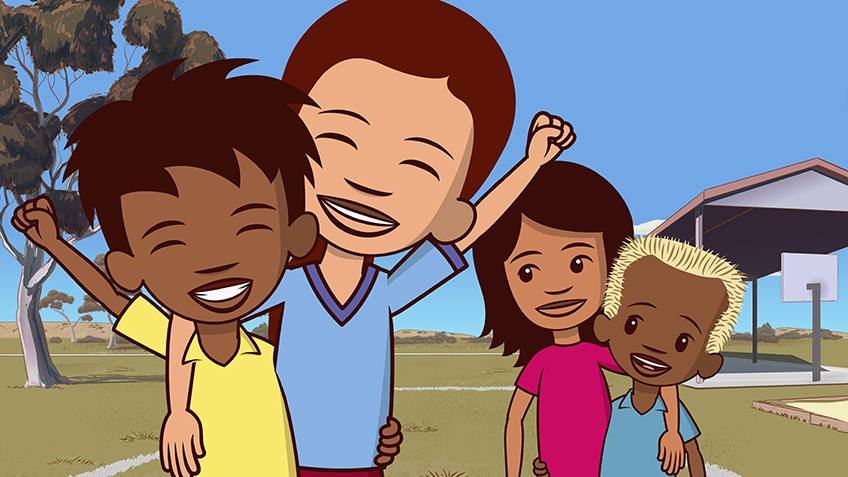 Indigenous animated series, Little J and Big Cuz (Ned Lander Media/Old Dog Pictures) is the winner of the Screen Diversity and Inclusion Network's inaugural SDIN Award.
The SDIN Award honours Australian producers and projects which have made a significant contribution to diversity and inclusion, either on or off screen, within the Australian screen industry.
SDIN chair Courtney Gibson presented the award at Screen Producers Australia (SPA)'s #SCREENFOREVER conference in Melbourne.
"For decades, Ned Lander has been producing screen works in complete creative collaboration with Indigenous screen practitioners, going right back to the feature Wrong Side of the Road, made with the bands No Fixed Address and Us Mob. The creation of the first-ever Australian animated series targeted to an Indigenous audience, Little J and Big Cuz, is a continuation of that collaborative approach," she said.
The SDIN Award caps off a fantastic year for Little J and Big Cuz. During the year, the series picked up TV Week's Logie Award for "Most Outstanding Children's Program". Writer Erica Glynn also received an Australian Writers' Guild AWGIE Award for her work on the episode: "Where's Aaron".
With a second series currently underway, Little J fans don't have long to wait for more content. 13 episodes by Ned Lander Media, Media World and Blue Rocket will be delivered to NITV and ABC Kids in 2019 for broadcast and catch up online.
Little J & Big Cuz (Series 1) is a Ned Lander Media/Old Dog Pictures production for NITV and ABC. The series is financed with support from Screen Australia, Screen Tasmania, Film Victoria, ACER and the ACTF.
The Australian Children's Television Foundation distributes Little J & Big Cuz worldwide.