Supporting Students through School Transitions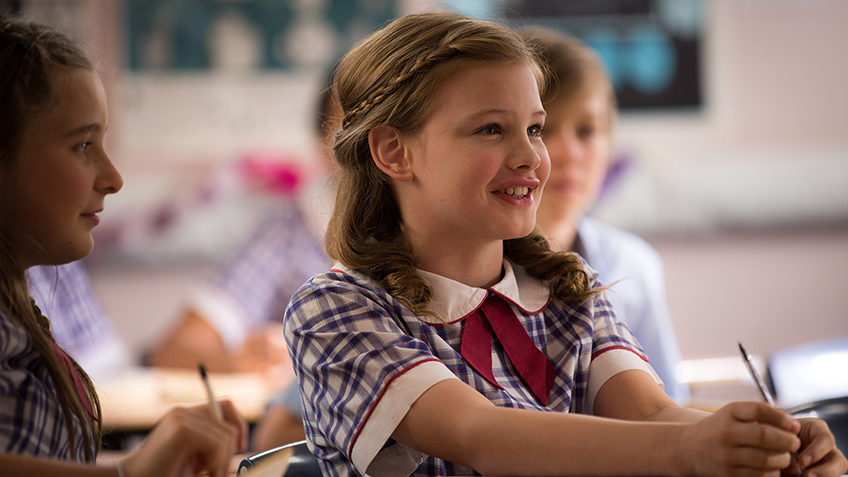 With the end of the school year fast approaching, many teachers are seeking resources that help students process the transition to a different year level or school. Programs including Little J and Big Cuz, Little Lunch, First Day (2017) and Mortified will help students to learn about the new environments, relationships, routines and expectations of their next step in schooling.
Early Childhood to Foundation
Early childhood and Foundation teachers, have you discovered Little J and Big Cuz? This unique animated series was created by the Australian Council for Educational Research (ACER) to support the transition to school for Indigenous children and their families. However the series is relevant to all kindergarten / pre-primary students, helping them to learn about the routines and expectations at primary school.
The series is told primarily from the perspective of five-year old Little J, who has just started his first year of school. In each episode, Little J and his cousin find out more about their world and themselves – in the backyard, the classroom, or on Country. The 13 x 12-minute series can be streamed online, and K-2 teaching resources are also freely available.
Currently being used by many Australian universities in their pre-service teacher training, the classic ACTF documentary First Day (1995) is an invaluable transition resource for early years teachers. The film follows 11 young Australians and their families as they prepare for and experience their first day of primary school. This encourages teachers to reflect on the ways in which different family cultures and contexts prepare children for their schooling. First Day (1995) is available to purchase through the ACTF Shop, and can also be streamed through Kanopy.
Year 6 to Year 7
Little Lunch: The Nightmare Before Graduation explores the mixed feelings students face when their primary schooling draws to a close. When this episode won the 2017 NHK Japan Prize for primary-aged students, judge Brett Pierce described it as 'practically perfect':
Stocked with interesting characters and edited with perfect comic timing, this is the story of an ensemble of kids who are struggling with the seismic move from [primary] school to high school.
The beauty of this program is that inside of this relatively benign narrative set-up – planning a graduation party – are beautifully rendered stories about social and academic insecurity that are at the core of many pre-teens' lives.
In the end, common values, overcoming differences, and selflessness rule the day, but in ways that never break stride from the comic, breathless pace of this world that is infused by pre-teen hormones. The match of educational content to narrative format has rarely been so beautifully executed.
The fictional short film First Day (2017) follows main character Hannah as she finishes primary school and begins her secondary schooling. Hannah experiences all the excitement and fear associated with this transition, but her first day of high school is even more significant: it's the first day she will wear a girl's uniform to school and go by her chosen name, rather than the boy's name she was given at birth. First Day (2017) shows Hannah finding her way around a new school, making new friendships, and getting stuck into her homework. It also reminds us that we are more alike than we are different.
First Day (2017) is available to purchase through the ACTF Shop. We are currently writing an educational resource to support teachers in using this fantastic film in the classroom; stay tuned to the ACTF Education eNews for more details.
Finally, the much-loved ACTF series Lockie Leonard and Mortified also explore aspects of change, including coping with the transition from being a child to a teenager, the transition to secondary school, and changes in friendships. Search our website's Support Materials section for a range of teaching and learning ideas for these classic series.
Good luck to all teachers and students who are involved in school transitions this year!