Conference recap: 2018 AATE / ALEA National Conference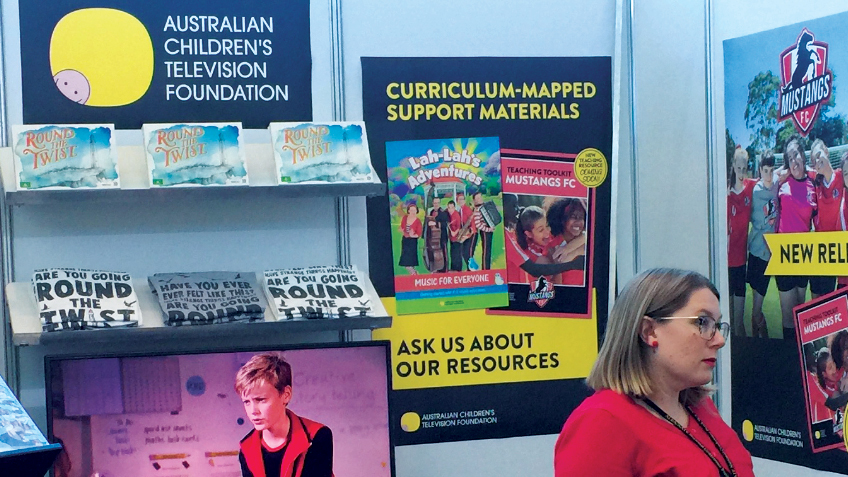 The ACTF Education team attended this year's AATE/ALEA National Conference as both presenters and exhibitors. As always, we have come away inspired by the engaging discussions had around literacy learning and teaching.
Held in Perth on July 8 - 11, this year's conference theme was 'The Art of English'. Over the course of three days, delegates attended engaging workshops and presentations on how to embed the Arts in their literacy teaching, and how to teach English through the Arts.
One of our favourite aspects of the ALEA National Conference is the opportunity to chat with educators from all over the country. This year, we spoke with pre-service teachers, classroom teachers, school leaders, academics and education department staff from every state and territory in Australia. These delegates represented diverse education settings, including city and country schools, and distance education for remote students.
We were pleased to learn that perennial favourite My Place was referred to in many workshops throughout the conference. Primary teachers who are using the book or television series in the classroom next term may like to enter our 2018 My Place competition. In this national short story contest, students in Years 3-6 are asked to tell the fictional story of a child living in the My Place neighbourhood in 2018. The comprehensive My Place for Teachers website – recently updated with higher resolution videos – contains clips from every episode, and suggested teaching strategies to support the use of the series in the classroom.
It was also wonderful to hear anecdotes about the beloved ACTF series, Round the Twist. While one teacher recalled using the series in her teaching decades ago, another told us of her recent Year 8 unit on Paul Jennings. Comparing the Round the Twist novels and series, students explored whether narratives are the best way to tell a story. Our apologies to teachers who missed out on our popular Round the Twist t-shirts at the conference – we will bring more of these next year!
In this year's ACTF Education workshop, we highlighted the beautiful new short-form series Woven Threads, which is currently available in ABC iView. In this eight-part animated series, refugees from around the world share their stories in a new and innovative way. We also introduced teachers to Lah-Lah's Adventures: Music for Everyone. Incorporating lesson plans, music clips and video tutorials, this new resource aims to support F-2 generalist teachers in getting started with music education.
This year, we were very pleased to co-present with Western Australian primary teacher Leah McGill from Parkfield Primary School. Linking to the conference theme of 'The Art of English', Leah discussed the teaching and learning behind her Year 5 students' winning entry from the 2017 Little Lunch App Competition.
Drawing on content from English, Media Arts, Drama and the General Capabilities, Leah used the Little Lunch series and free filmmaking app to create short films with her class. She planned an engaging cross-curricular unit in which students analysed characters and plots, learnt about storyboarding and filmmaking techniques, scripted dialogue, and worked with classmates to create high-quality short films that followed the structure of Little Lunch episodes. For those inspired by Leah's fantastic work, our Little Lunch App Competition is running again this year. Entries open on 17 September, and will close on 2 November 2018. Stay tuned to the ACTF Education eNews and social media channels for more information.
As always, we returned home with many new ideas – and a bag full of signed picture story books! Thank you to everyone who attended our workshop, visited our stand, or signed up to the ACTF Education eNews during the conference. Well done to AATE and ALEA on another thought-provoking national conference. See you in Melbourne in 2019!