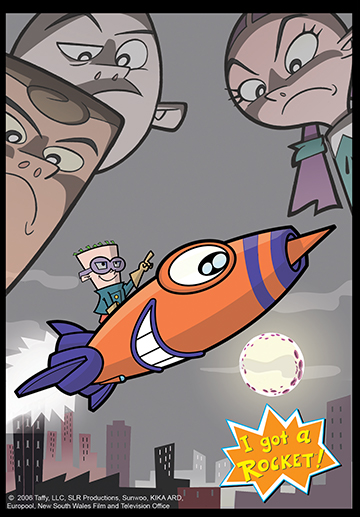 I Got a Rocket - Digital Download
Vinnie Q just got the best present a boy could get - a wise-cracking, gadget-packed rocket… who just happens to be his new best friend!
Based on Matt Zurbo and Dean Gorissen's achingly hip, Crichton award-winning picture book, I Got a Rocket! is an explosive, fast-paced comedy for everyone - no matter how artificial their intelligence!
Set in a colourful, urban environment, I Got a Rocket! mixes kid-relatable stories with the exciting twist of seeing the world through the eyes of a rocket, packed with personality, enthusiasm and liquid oxygen.
From the schoolyard to the solar system, every episode sees Vinnie and the über-enthusiastic Rocket blasting off on another OTT adventure full of squid-munching pirates, ninjas and city-slicker farmers, that'll fire your funny bone into orbit.
Running time: 26 x 24 mins
Product Type: TV Series 720p Files
ISBN: IGARHD
Price: $17.00